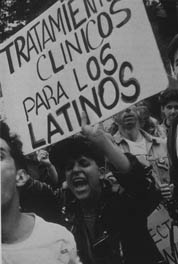 All Hispanic Studies graduate students are members of the Hispanic Studies Graduate Student Association (HIGSA). The purpose of this organization is to address common professional concerns and promote unity amongst graduate students in order to facilitate their life in the department.  HIGSA officers also serve on faculty and university-wide committees as representatives of the Hispanic Studies graduate students.  HIGSA Constitution and Bi-Laws can be found here.
HIGSA organizes a series of programmed events that serve the needs of students at all stages of their graduate career.  
Mentorship Program: This program connects new Hispanic Studies graduate students with peers who have several years of experience in the department.  Its purpose is to address academic and personal concerns specific to Hispanic Studies graduate students in order to ease their transition to graduate studies at the University of Kentucky.  The Mentorship Program serves as a supplement to resources available through other university services. 
Professional Development Workshops: The purpose of this workshop series is to assist advanced ABDs as they prepare to go on the job market.  They are organized in conjunction with the Director of Graduate Studies during the Fall of each academic year.  Topics include: CV, cover letter, teaching portfolio, research statement, diversity statement, and virtual interview preparation.
Nuestro Rumbo: This event provides students and faculty with a forum to showcase their work and hear about the research of their peers/students/professors.  Once a semester, one professor and two ABD students are invited to give a brief presentation about their current projects to the rest of the department.  Following each presentation, attendees have the opportunity to ask questions about or comment upon the material presented.  Nuestro Rumbo promotes intellectual collaboration amongst all of the scholars of the Hispanic Studies department.   
Officers are elected annually, during the spring of each academic session.  The officers for the 2022-2023 school year are as follows.
Noemí Alonso Nicolás, President
Hayden D. Holman, Vice President
Ana Sánchez-Sánchez, Secretary
Aliva V. Vargas Ortiz, Treasurer