Allied Field in Hispanic Linguistics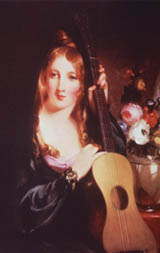 The Department of Hispanic Studies houses an Allied Field in Hispanic Linguistics. This new Allied Field or secondary area of specialization offers concentrations in Second Language Acquisition, Sociolinguistics, and Comparative-Historical Linguistics anchored by the expertise of Drs. Alan V. Brown (Second Language Acquisition), Yanira Paz (Sociolinguistics), and Haralambos Symeonidis (Hispanic Linguistics).
Existing linguistics courses have been revised and new courses are being developed to provide an articulated program of study in each concentration. These new courses will enrich the linguistics offerings available not only to Hispanic Studies graduate students, but also to students in other Romance languages and in general linguistics. Click here for more information.